In the research program Change is Key!, we will develop tools to turn text into a story of our language, our societies, and our cultures, and how these have changed over time.
The program spans six years (2022-2027) and is funded by the Swedish Riksbankens Jubileumsfond for a total of 3.2 Million Euros. The following IMS researchers will take part in the project:
Researchers:
Advisors:
Sabine Schulte im Walde
Jonas Kuhn
Sabine Schulte im Walde
Apl. Prof. Dr.
Akademische Rätin (Associate Professor)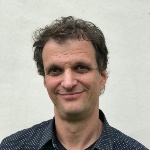 Jonas Kuhn
Prof. Dr.
Chair of Foundations of Computational Linguistics