Das Jahr 1986. Im Zuge von Bleibeverhandlungen von Christian Rohrer wurde innerhalb der Fakultät für Philosophie der Universität Stuttgart ein Institut für Maschinelle Sprachverarbeitung, das IMS, eingerichtet.
Schon Anfang der 1980er Jahre hatte Prof. Dr. Christian Rohrer den Wandel und die Chancen gespürt: die Zeit für die maschinelle Sprachverarbeitung war reif und die Möglichkeiten schienen groß. Die Gründung und Konzeption des IMS zeigte diese Weitsicht: in Ergänzung zu den zu dieser Zeit im Fokus stehenden Kerngebieten der maschinellen Sprachverarbeitung, nämlich der Grammatikverarbeitung und der Bedeutungskonstruktion, legte er großen Wert auf eine Erweiterung des Portfolios um die Experimentelle Phonetik. Die Forschungen zur Verarbeitung gesprochener Sprache und geschriebener Texte wurden am IMS zusammengeführt und die neuesten Erkenntnisse direkt im neu geschaffenen Diplom-Studiengang Computerlinguistik vermittelt.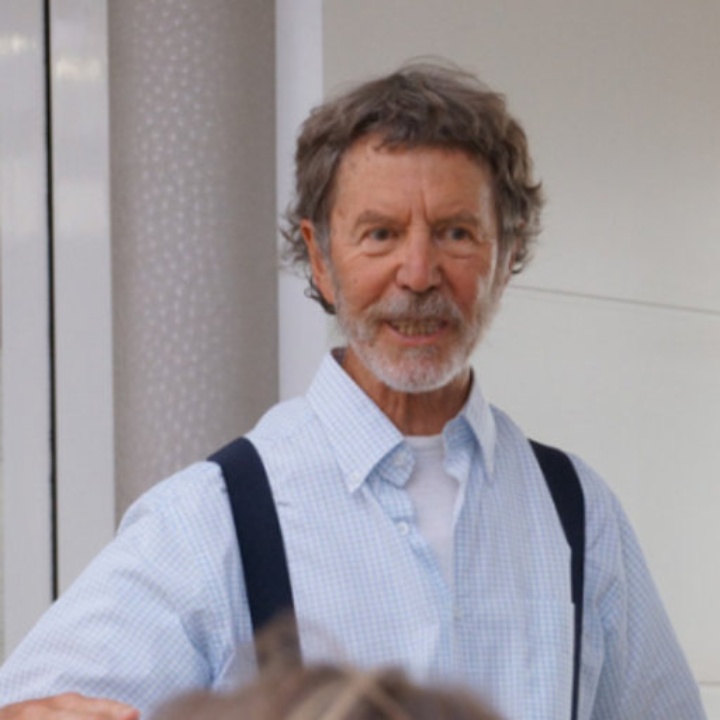 Heute, rund 30 Jahre nach dieser Entscheidung, sehen wir Früchte dieser Pionierarbeit und finden die Zukunftsvision Christian Rohrers bestätigt: Smartphones sind mit Sprachassistenten ausgestattet, Sprachsteuerung hält in Haushalten Einzug und viele Nutzerinnen und Nutzer betrachten die Angebote der Computerlinguistik heutzutage als echte Erleichterung in der Kommunikation mit Computer-Anwendungen -- etwa um die Kalenderfunktion anzusteuern, Kurznachrichten zu versenden oder Navigationssysteme mit freien Händen zu bedienen. Der sprechende Computer, der in den 1990er-Jahren als eine weitreichende Vision das Fernziel der wissenschaftlichen Bemühungen anschaulich machen sollte, ist im Alltag 2018 in einigen Kontexten bereits Realität.
Doch zurück ins Jahr 1986. Die Maschinelle Sprachverarbeitung steckt in den Kinderschuhen. Die europäische Lankarte zeigt nur wenige Linguistik- und Phonetik-Lehrstühle, die sich dem neuen Thema widmen. Zudem werden engere Kooperationen zwischen Phonetik und textbasierter Sprachverarbeitung durch verhältnismäßig unterschiedliche methodologische Traditionen erschwert.
Deshalb hatte Christian Rohrer die Forschung am IMS von Anbeginn auf Kooperation angelegt: sowohl innerhalb des Instituts, über die Lehrstuhlgrenzen hinweg mit den Stuttgarter Instituten für Linguistik, als auch mit anderen nationalen und internationalen Forschungsstandorten. Durch die Ko-Option Prof. Rohrers in der Fakultät Informatik begann eine weitere bis heute andauernde Zusammenarbeit.
Dank der engen Verknüpfung mit der Universität Tübingen und den Stuttgarter Linguistik-Instituten gelang Prof. Rohrer schon unmittelbar nach der Gründung des IMS die Einwerbung des SFB 340 Sprachtheoretische Grundlagen für die Computerlinguistik, dessen Sprecher er auch über die gesamte Laufzeit von 1989 bis 2000 war. Die Arbeiten zu Analyse- und Generierungsalgorithmen bot die Basis für weitere Projekte in der Verbundforschung, insbesondere im deutschlandweiten BMBF-Verbundprojekt Verb-mobil zur Maschinellen übersetzung (1993-2000) oder im SFB 732 Inkrementelle Spezifikation im Kontext (2006-2018), den das IMS zusammen mit den Stuttgarter Instituten für Linguistik durchführte.
Den wissenschaftlichen Schwerpunkt seiner eigenen Arbeit legte Prof. Rohrer seit Beginn der 90er Jahre auf die Weiterentwicklung von ausdrucksstarken Grammatikformalismen und die Modellierung sprachlicher Kompetenz. An der Entwicklung der deutschen Grammatik, die in enger Kooperation mit dem Palo Alto Research Center (Xerox PARC) innerhalb des Projektes Pargram entwickelt wurde, hatten er und seine Arbeitsgruppe über viele Jahre hinweg erheblichen Anteil.
Zum Anlass der Emeritierung fand im Sommersemester 2007 ein Festkolloquium statt, bei dem Festredner Christian Rohrers Wirken für die deutsche und die internationale Computerlinguistik würdigten und seine Arbeiten in den Kontext der internationalen Forschungsdiskussion stellten. Doch auch nach der Emeritierung war von Ruhestand nicht die Rede: Prof. emeritus Christian Rohrer erschien täglich am Institut, entwickelte die Grammatik weiter und untersuchte Fragen der Generierung von Texten und des Lexikons für seinen Zögling: die maschinelle Sprachverarbeitung.
Webmaster of the IMS
If you have any problems with the website, please directly contact the webmaster.