Welcome to the Chair of Theoretical Computational Linguistics at IMS Stuttgart. The group has been led by Prof. Sebastian Padó since 2013.
We conduct research in computational linguistics, mostly in the area of lexical or computational semantics, generally following a data-driven approach.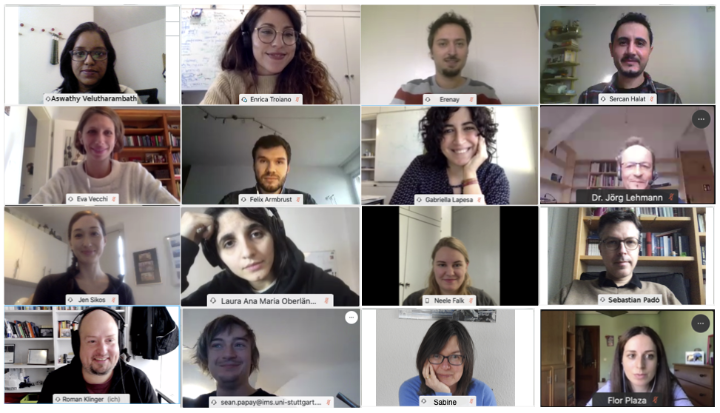 Research interests of group members
Prof. Dr. Sebastian Padó, Chair
Acquisition of lexical information: How can we automatically learn and extend lexicons from text that provide reliable information on various aspects of meaning and meaning variation?
Semantic representation: What formalisms are available to represent such meaning information in a manner that is ideally both linguistically and cognitively adequate?
Cross-lingual linguistic analysis: How can we use bilingual parallel and comparable corpora to learn more about linguistic structures in either language?
From words to texts: What is the nature of the interaction between the meaning of lexical units, of phrases, sentences, and complete discourses?
Applications of lexical semantics: How can all of the above contribute towards more intelligent and robust natural language processing applications that make a difference for the end user?
Dr. Roman Klinger, Senior Lecturer
Emotion and sentiment analysis: How can we associate words and phrases with emotion and sentiment meaning including structured information, for instance aspects, causes, or themes? How can we apply such methods in social media mining or literary studies?
Biomedical and health natural language processing: How can we detect biomedical entities (for instance gene names or disease names) and relations (for instance proteint-disease relationships) from scientific publications or social media? Can we learn about specific medications directly from patients?
Structured learning and probabilistic models for natural language processing: How can NLP tasks be formulated in terms of probabilistic models (or other methods for structured learning) such that different subtasks contribute to each other?
Text mining and information retrieval: Which methods help in understanding what is in a document collections? How can we detect meaningful nuggets in unstructured or semistructured text and present this information to users?
Dr. Diego Frassinelli, Lecturer
Human sentence processing: What can we learn about the nature of the lexicon from psycholinguistic studies?
From text to multimodal representation: How do humans integrate images, sounds and gestures while processing linguistic information?
Combining experiments with corpora: How can we use behavioral data in combination with corpus data (distributional semantics) to learn more about word processing?
Collaborations
Prof. Alessandro Lenci, University of Pisa
Dr. Jan Snajder, University of Zagreb
Prof. Gabriella Vigliocco, University College London
Dr. Gemma Boleda, University Pompeu Fabra, Bacelona
Prof. Ingo Plag, University of Düsseldorf
Prof. Hans Werner Müller & Dr. Nicole Brazda, University Hospital Düsseldorf
Prof. Philipp Cimiano, Bielefeld University
Prof. Dr. Stefan Evert, FAU Erlangen-Nürnberg
Prof. Dr. Ulf Leser, HU Berlin
Chefkoch GmbH
Semalytix GmbH
Department Theoretical Computational Linguistics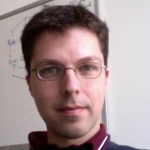 Sebastian Padó
Prof. Dr.
Chair of Theoretical Computational Linguistics, Managing Director of the IMS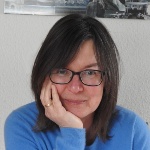 Sabine Dieterle
M.A.
Sekretariat Digitale Phonetik / Theoretische Computerlinguistik