Willkommen am Lehrstuhl für Theoretische Computerlinguistik am IMS der Universität Stuttgart. Seit 2013 wird die Gruppe von Prof. Sebastian Padó geleitet.
Wir forschen in der Computerlinguistik, vor allem im Bereich der lexikalischen oder computergestützten Semantik, im Allgemeinen nach einem datengesteuerten Ansatz.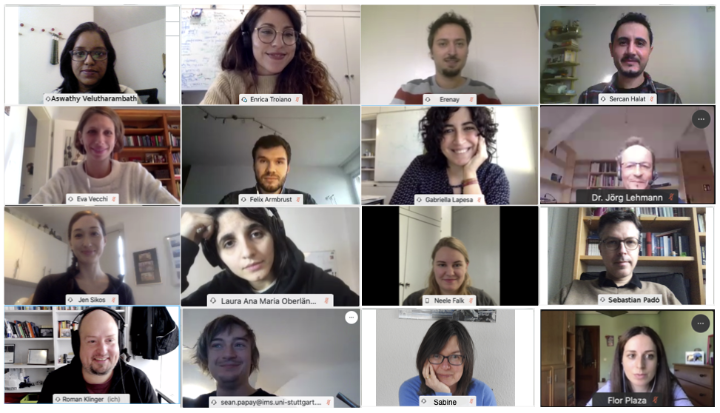 Hauptforschungsgebiete
Prof. Dr. Sebastian Padó, Chair
Acquisition of lexical information: How can we automatically learn and extend lexicons from text that provide reliable information on various aspects of meaning and meaning variation?
Semantic representation: What formalisms are available to represent such meaning information in a manner that is ideally both linguistically and cognitively adequate?
Cross-lingual linguistic analysis: How can we use bilingual parallel and comparable corpora to learn more about linguistic structures in either language?
From words to texts: What is the nature of the interaction between the meaning of lexical units, of phrases, sentences, and complete discourses?
Applications of lexical semantics: How can all of the above contribute towards more intelligent and robust natural language processing applications that make a difference for the end user?
Prof. Dr. Roman Klinger
Emotion and sentiment analysis: How can we associate words and phrases with emotion and sentiment meaning including structured information, for instance aspects, causes, or themes? How can we apply such methods in social media mining or literary studies?
Biomedical and health natural language processing: How can we detect biomedical entities (for instance gene names or disease names) and relations (for instance proteint-disease relationships) from scientific publications or social media? Can we learn about specific medications directly from patients?
Structured learning and probabilistic models for natural language processing: How can NLP tasks be formulated in terms of probabilistic models (or other methods for structured learning) such that different subtasks contribute to each other?
Text mining and information retrieval: Which methods help in understanding what is in a document collections? How can we detect meaningful nuggets in unstructured or semistructured text and present this information to users?
Kooperationen
Prof. Alessandro Lenci, University of Pisa
Prof. Jan Snajder, University of Zagreb
Prof. Gemma Boleda, University Pompeu Fabra, Barcelona
Prof. Hans Werner Müller & Dr. Nicole Brazda, University Hospital Düsseldorf
Prof. Philipp Cimiano, Bielefeld University
Prof. Ulf Leser, HU Berlin
Prof. Hanno Ehrlicher, University of Tübingen
Prof. Sebastian Haunss, University of Bremen
Semalytix GmbH
Abteilung Theoretische Computerlinguistik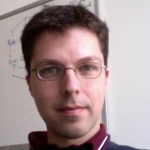 Sebastian Padó
Prof. Dr.
Lehrstuhlinhaber Theoretische Computerlinguistik, Geschäftführender Direktor des IMS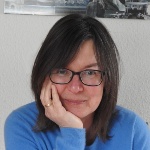 Sabine Dieterle
M.A.
Sekretariat Digitale Phonetik / Theoretische Computerlinguistik