German NER (Riedl & Pado ACL 2018)
Typ

Tool

Autor

Martin Riedl and Sebastian Pado

Beschreibung

We provide an extension of the BiLSTM-based Named Entity Recognizer by Guillaume Genthial. In [1] we show that based on this architecture, we obtain the currently best results for two contemporary German dataset (CoNLL 2003 and GermEval 2014). In addition, we show how transfer learning can further improve the results. In addition, we show results for two historic German datasets. For all datasets we prove that transfer learning is beneficial. We provide the used source code and the best performing models on Github.

Referenz

[1] Martin Riedl, Sebastian Padó (2018): A Named Entity Recognition Shootout for German, In Proceedings of the Annual Meeting of the Association for Computational Linguistics (ACL), Melbourne, Australia

Download

A manual for the installation and usage of the German NER tool is described on Github. In addition, there is a description of all models that are available.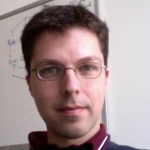 Sebastian Padó
Prof. Dr.
Lehrstuhlinhaber Theoretische Computerlinguistik, Geschäftführender Direktor des IMS