Analysis of FrameNet's Using Relation
Typ

Lexicon

Autor

Sebastian Padó

Beschreibung

This page provides an analysis of the instances of FrameNet's Using frame-to-frame relation in terms of their ability to form concept-based paraphrases.

Download

Download list as PDF file: FN-using.pdf

Download of list as text file coming soon.

Lizenz

The list is made available under the CreativeCommons license CC BY-SA 3.0. By downloading the lexicon, you acknowledge the terms and conditions of the CC BY-SA license.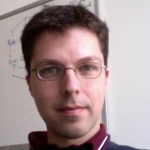 Sebastian Padó
Prof. Dr.
Lehrstuhlinhaber Theoretische Computerlinguistik, Geschäftführender Direktor des IMS