Typ

Autor

Felix Casel, Amelie Heindl, Roman Klinger

Beschreibung

Wir reannotieren Teile des TEC-Korpus und des REMAN-Korpus nach dem Emotionskomponenten-Prozessmodell von Scherer, d.h. die Emotion wird durch die Beschreibung einer Ereignisbewertung, einer körperlichen Reaktion, einer Handlungstendenz, eines subjektiven Gefühls oder eines Ausdrucks kommuniziert. In dem zugehörigen Beitrag zeigen wir, dass Emotionen in sozialen Medien und in der Literatur unterschiedlich kommuniziert werden und dass die Vorhersage von Emotionskomponenten die Emotionsklassifikation verbessert.

Referenz

Felix Casel, Amelie Heindl, and Roman Klinger.
Emotion recognition under consideration of the emotion component process model.
In Proceedings of the 17th Conference on Natural Language Processing (KONVENS 2021), Düsseldorf, Germany, 2021.
German Society for Computational Linguistics & Language Technology.
https://arxiv.org/abs/2107.12895

Download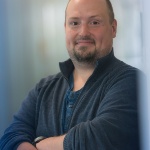 PD Dr.
Roman Klinger
Akademischer Oberrat/Privatdozent
[Foto: Universität Stuttgart / Max Kovalenko]