At the Institute for Natural Language Processing (IMS) students can acquire a Bachelor of Science degree as well as a Master of Science degree. Furthermore the IMS offers possible candidates after a successfull study the opportunity to receive a doctor's degree or to qualify as a professor. Different exchange programmes located at the University of Stuttgart support students to spend one semester abroad. At the IMS there are also active student representatives.
Study opportunities at the IMS
The IMS supervises the German-language course of studies Bachelor of Science Maschinelle Sprachverarbeitung and the English-language course of studies Master of Science Computational Linguistics.
Study courses at the IMS
Studying at the IMS
If you are already studying or about to begin a course of study supervised by the IMS, you will find detailed information on the following pages.
Student Counselling
Dr.
Stefanie Anstein
study program manager BSc MSV & MSc CL; student advisor & contact person examination committee BSc MSV, MSc CL & MSc CS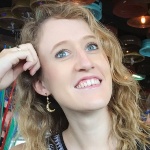 Sabrina Jenne
Substitute study program manager & student advisor, Erasmus Coordinator