At the Institute for Natural Language Processing (IMS), students can acquire a Bachelor of Science degree as well as a Master of Science degree. Furthermore, the IMS offers successful candidates the opportunity to receive a doctoral degree or post-doctoral qualifications (habilitation). University of Stuttgart's various exchange programmes support students who wish to spend a semester abroad. At the IMS there are also active student representatives.
Study opportunities at the IMS
The IMS supervises the German-language course of studies Bachelor of Science Maschinelle Sprachverarbeitung and the English-language course of studies Master of Science Computational Linguistics.
Study courses at the IMS
Studying at the IMS
If you are already studying or about to begin a course of study supervised by the IMS, you will find detailed information on the following pages.
1. FAQ - General
Before studies: Application
You can submit or change documents on C@MPUS until the application deadlines (not afterwards!). Below are instructions for uploading missing or improved documents:
You can also find further helpful information in the FAQ list on Application.
During studies: Schedule, exams, period of studies
Finances: Fees, scholarships, jobs/internships
At the end of studies: Graduation (certificate)
Once all your grades or "preliminary pass grades" required for a preliminary degree certificate, have been entered in C@MPUS, the Examination Office can issue this document for you.
You need to submit the Application Form for Degree Certification to the Examination Office. If you would like to unenroll from the study program right away, you can do so. Otherwise, you will be unenrolled at the end of the current semester.
As soon as you have received your final grade (usually the thesis), the Examinations Office will prepare your degree certificate as well as further documents and then forwards them for signature. This may take a few weeks. However, if you need a preliminary certificate quickly, you can ask your thesis examiner to enter a preliminary pass in C@MPUS and ask the Examination Office for the preliminary certificate by e-mail.
2. FAQ - B.Sc. Natural language processing
3. FAQ – M.Sc. Computational Linguistics
Student Counselling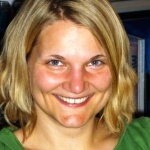 Stefanie Anstein
Dr.
study program manager BSc MSV & MSc CL; student advisor & contact person examination committee BSc MSV, MSc CL & MSc CS